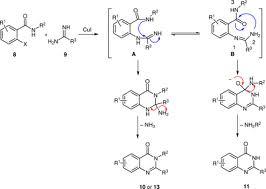 Copper(I) Iodide
Product Description
With the support of our professionals, we have achieved a reliable name as a leading organization engaged in offering Copper(I) iodide. This chemical has wide range of application from chemical synthesis to cloud seeding. At our sound processing unit, we process this chemical using best quality compounds. This chemical is used as a source of dietary iodine in table salt and animal feed. Copper(I) Iodide is also used in pharmaceutical, textile and chemical industry. We offer this chemical at market leading prices to clients.
Features :-
High melting point
White powder
Soluble in ammonia

LC1431 Copper(I) iodide for synthesis
| | | | |
| --- | --- | --- | --- |
| Order number | Packaging | Quantity | Price |
| AC28431 | Glass bottle | 100 g | 27.23 |
Product information
Synonyms
Copper monoidide
Hill Formula
CuI
Chemical formula
CuI
HS Code
2827 60 00
EC number
231-674-6
Molar mass
190.45 g/mol
CAS number
7681-65-4
Chemical and physical data
Solubility
0.08 g/l (18oC)
Melting point
588 oC
Molar mass
190.45 g/mol
Density
5.62 g/cm3 (20 oC)
Bulk density
1400 kg/m3
Boiling point
1290oC (1013 hPa)
Vapor pressure
13 hPa (656oC)
Safety information according to GHS
Hazard Statement(s)
H410: Very toxic to aquatic life with long lasting effects.
Precautionary Statement(s)
P260: Do not breathe dust.
P273: Avoid release to the environment.
Signal Word
Warning
Hazard Pictogram(s)


Storage class
10 - 13 Other liquids and solids
WGK
WGK 2 water endangering
Disposal
15
Heavy metal-containing solutions and solids: container E. Stir Raney nickel (also: Urushibara nickel) in the form of an aqueous suspension into hydrochloric acid (Cat. No. 100312) until dissolved (container E). Neither Raney nickel itself nor any filter residues should be allowed to dry out, otherwise they will spontaneously ignite in air. In this context, heavy metal means any compound of antimony, arsenic, cadmium, chromium(VI), copper, lead, nickel and tin, as well as these subtances in metallic form, if they are classified as hazardous (acc. to AbfallverzeichnisV - Waste Catalogue Ordinance, Appendix 3). Other heavy metals should be collected separately.
Safety information
R Phrase
R 50/53
Very toxic to aquatic organisms, may cause long-term adverse effects in the aquatic environment.
S Phrase
S 22-61
Do not breathe dust.Avoid release to the environment. Refer to special instructions/ Safety data sheets.
Categories of danger
dangerous for the environment
Hazard Symbol
Dangerous for the environment
Transport information
Declaration (transport by sea) IMDG-Code
UN 3077 ENVIRONMENTALLY HAZARDOUS SUBSTANCE, SOLID, N.O.S.(COPPER(I)-IODIDE), 9, III, Marine Pollutant: P, Segregation Group: 7 (Heavy metals and their salts (including their organometallic compounds))
Declaration (transport by air) IATA-DGR
UN 3077 ENVIRONMENTALLY HAZARDOUS SUBSTANCE, SOLID, N.O.S.(COPPER(I)-IODIDE), 9, III
Specifications
Assay (iodometric)
98 %